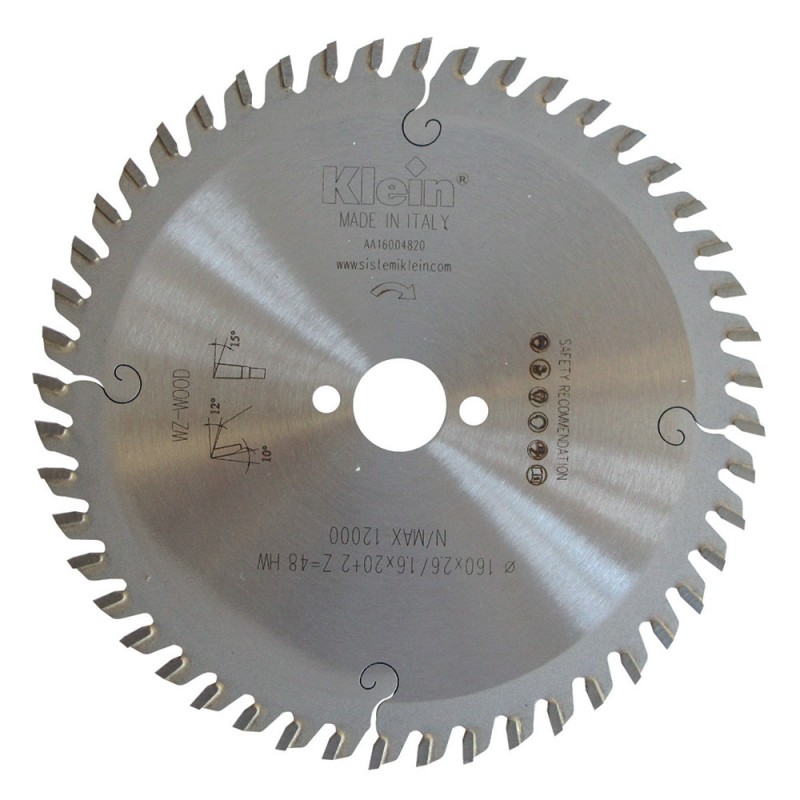  
hw saw blades for portable machines

AA
---
Fine cut HW sawblades.
WZ alternate top bevel teeth (ATB grind teeth)
For cutting along and across grain of sotfwood, hardwood, exotic timber and veneer boards.
High teeth number sawblades are recommended for best finishing cut.
Our items AA160.02420 - AA160.03020 - AA160.04820 are suitable for being used on Festool TS 55, TSC 55, ATF 55, AP 55.
Our item AA225.03430 is suitable for Festool trimming saw PRECISIO CS70 
HW grade: HC10 (K10-C3).
MDF / HDF
Plywood
Softwood
Hardwood
Power mitre saws
Portable saw
Panel saw
View Catalog
Download PDF
Item
D
d
B/c
Z
Pin holes
Price
Quantity