Sistemi for Industry is what we offer to the world of industry. Thanks to the continuous search for innovative and high-performance products, we strive to satisfy an increasing number of customers and keep the company at the head of the market.
Dowel drills for automatic boring machines
All tools by Klein® for CNC machines have been designed in cooperation with leading CNC woodworking machine manufacturers, following the technological evolution and adapting the tool consequently.
We offer drilling tools with HW carbide tips, quick-change drill chucks and solid carbide drill bits that offer several benefits: longer tool life, more resharpening and greater resistance. We have developed a complete line of coated drill bits, called XtraBore for processing abrasive material, Trespa and hard panels. Sistemi wants to put on the market an higher level of dowel drills compare to all the others we have seen so far. Thanks to their longer tool life (up to 4 times longer) and their productivity up to 6 times better, XtraBore are considered the most economic dowel drills for automatic machines on the market, considering the less number of grindig operations, thus less downtime for changing tool.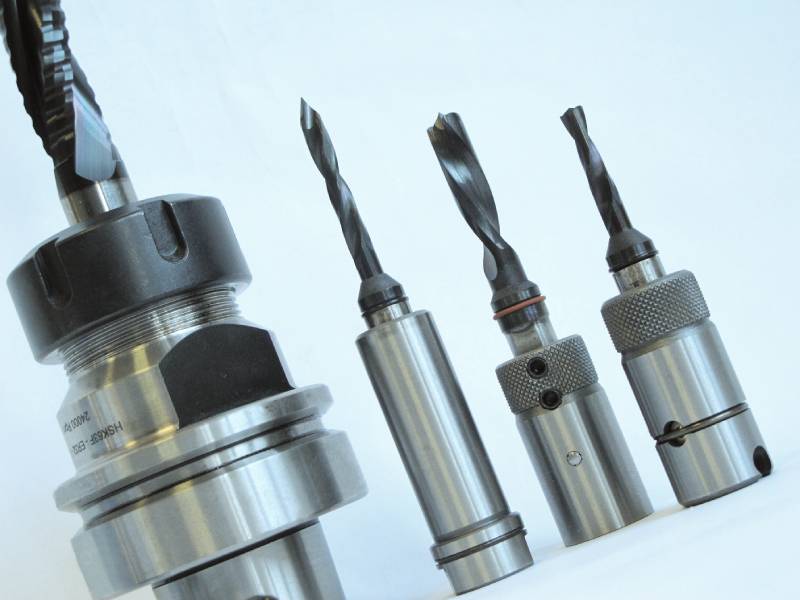 Measuring instruments
The Measuring Instruments section is completely dedicated to measuring instruments: presets, gauges and electronic panel quality control bench designed in collaboration with m.conti.
- Preset: high-precision instruments required for the accurate and quick measurement of tool diameter, height and cutting edge. The P368 Preset in particular, is easy and intuitive to use and has been specially designed to meet these needs. Presets are instruments that are also used in the glass and metal sector.
- Panel Gauges: the DIGIT+ Panel Gauges have been designed and developed to measure panel dimensions in production centres as quickly as possible. Thanks to the digital technology and user-friendly display, operator subjectivity is eliminated and maximum accuracy is still guaranteed.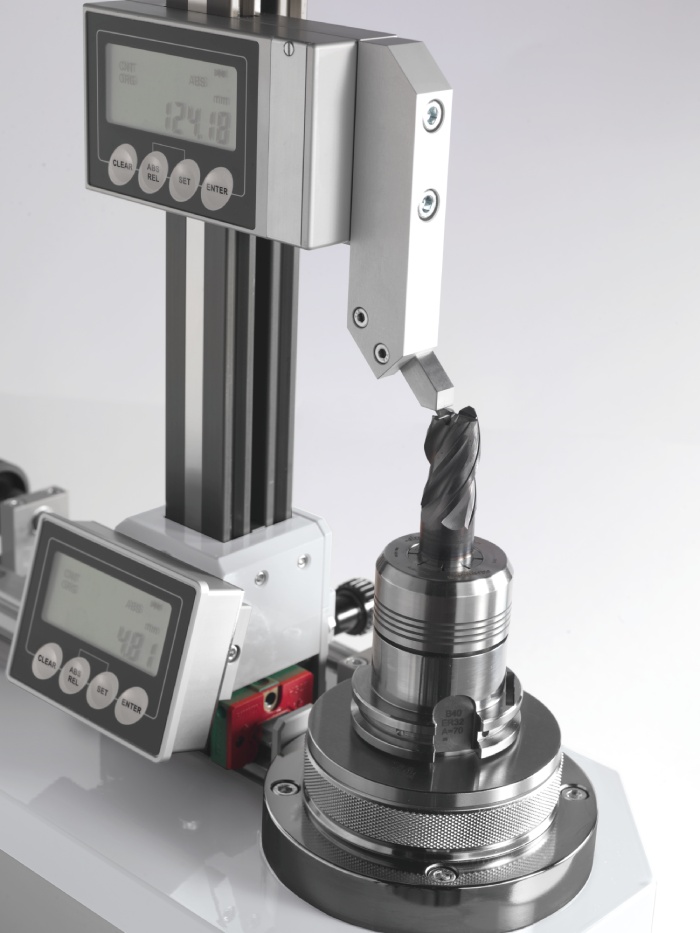 Router bits and collet chucks for cnc routers
The continuous research of innovative products has made us a pioneer in offering tool holder, spring collets and solid carbide spiral router bits for CNC machines.
All Klein® brand tool holder are balanced to 24,000 RPM, although it is also possible to receive them balanced at G 2.5 up to 60.000 RPM on demand. The new line of extra long and silent tool holders, suitable for working in small and hard to reach spaces is the solution for many operators. Discover the categories CNC router bits and CNC chucks and accessories.