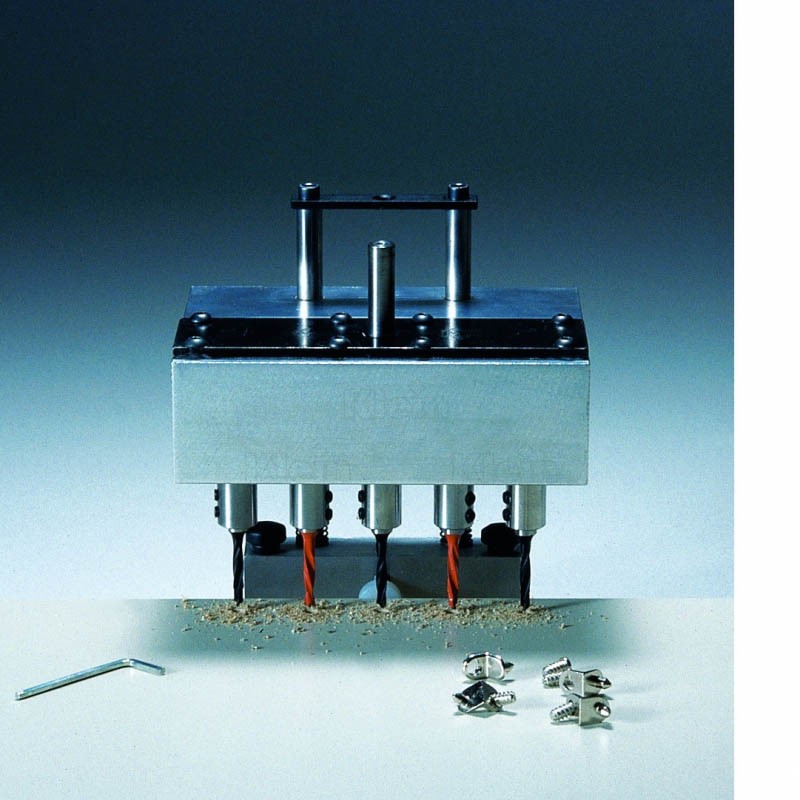  
trimatic 32

TRIMATIC 32
---
The TRIMATIC unit with five tool holders is suitable to make a five holes set with distance between centres of 32 mm. in a single pass.
This device is designed for drilling holes in lateral panels (sides) of furniture for both fixing the hinge and positioning the shelves at the height desired.
In the TRIMATIC 32 the tool diameters depend on the fittings used. The central bit and those mounted in the external positions have right hand rotation, the other tools have left hand rotation. 
NB: Boring bits are not included.
Plywood
Softwood
Hardwood
Laminate / double side laminate
Chipboard
Drill press
Portable drill
View Catalog
Download PDF
Item
Description
S
D
B
L
Rotation
Price
Quantity